We are your specialist dealership for brass instruments in Brandenburg and Berlin.
In addition to our master instruments, we also have a permanent collection of other renowned manufacturers available on site. With us, you can find the perfect instrument that meets your needs.
We have a broad selection for you.
Whether it's trumpet, piccolo-trumpet, trombone, tuba, flugelhorns… we have numerous brass instruments on site.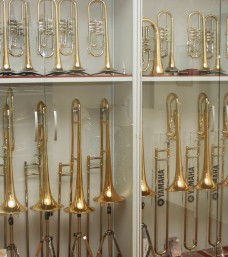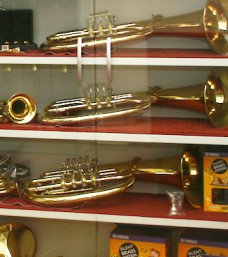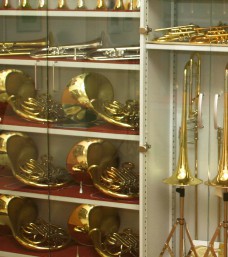 Come along –
we are open:
Tuesday & Wednesday
9.00 – 12.00 clock
14.00 – 17.00 clock
Saturday
10.00 – 12.00 clock
and by appointment
Here are your advantages in doing business with our specialist dealership:
Knowledgeable consultation regarding available instrument models and your preferences
Direct comparison of several manufacturers and various models
Tested and instantly available instruments on site
You can try out our instruments without interruption in our test room
Individual mouthpiece consultation – this is important because it involves the connecting element between the musician and the instrument
Thorough orientation and advisement regarding care and care products for your instrument
We are happy to advise you concerning formation and outfitting of a brass-instrument education class. At your request, we can supervise this and take care of the instruments so that you can concentrate on the musical details.
We are certified YAMAHA partners for the BläserKlasseSystem
(brass-instrument class system).